Order from our selection of already made pendants lights or design your own! You tell us the colors you want and we will make you a beautiful accent piece that will make your lighting the focal point of your home! Contact Us today to design your own lighting or visit our Etsy Shop to see what we have currently in stock!
Beautiful hand blown glass pendant light. White interior and shades of blue, purple or green on the exterior with a metallic wrap.
Approx. Dimensions:
Height: 7.5 inches
Width: 5.5 inches
Base: 4.25 inches
Top: 1.75 inches (for the fixture attachment)
These are handmade and sizes do vary.
Dark Blue – Purple
Green
Light Blue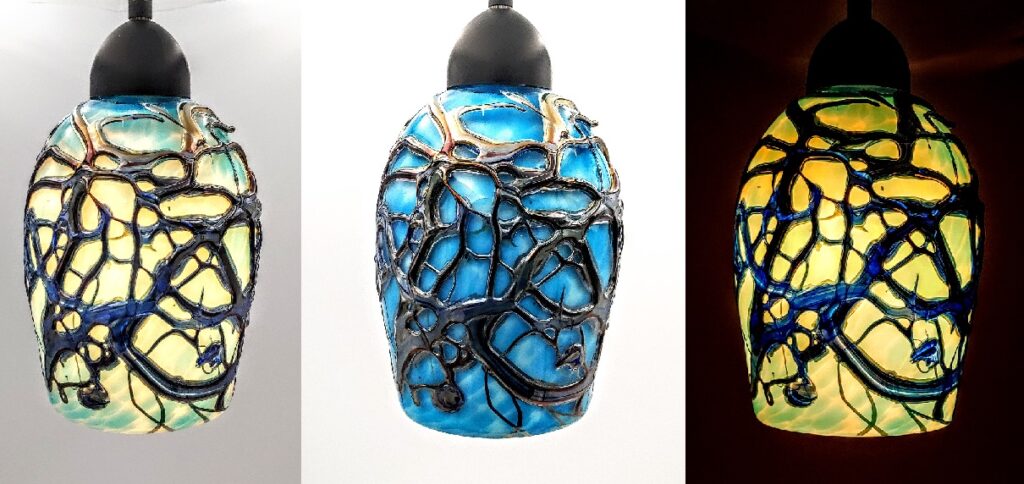 Purple – Red