Your wedding is one of the most important days of your life, let us make something truly one of a kind for you to remember your special day!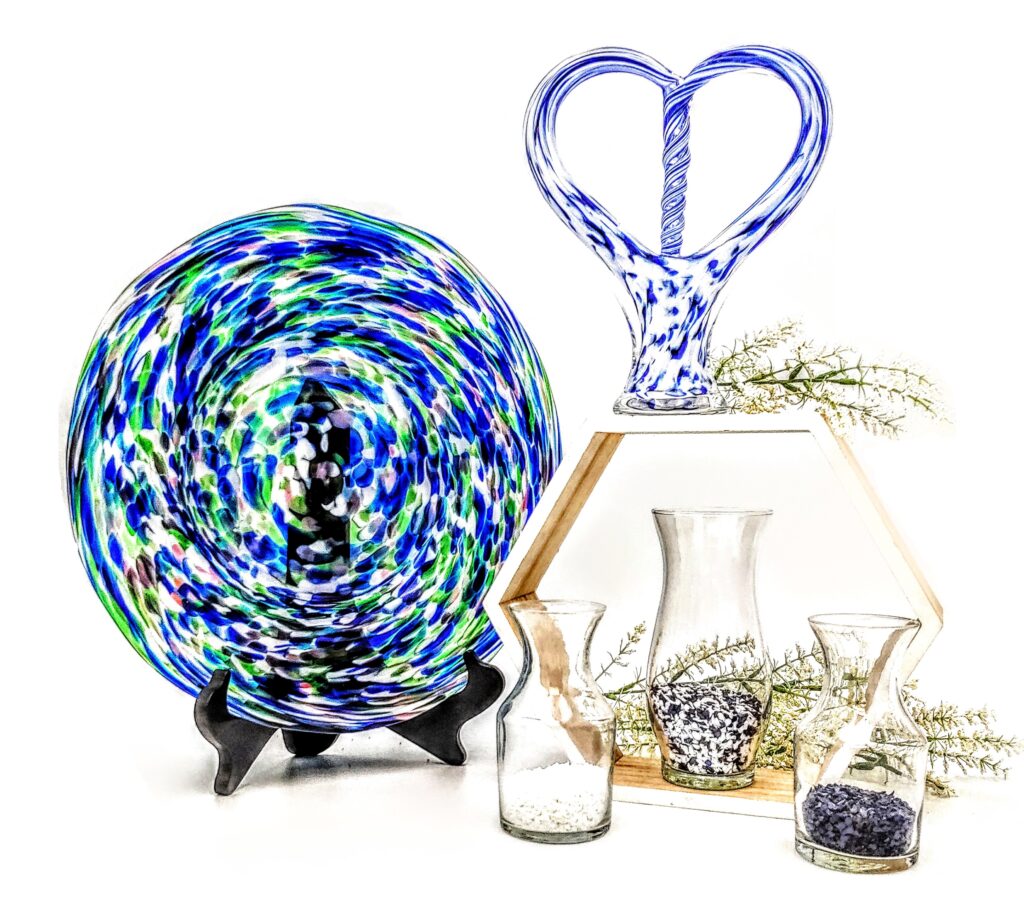 Our Glass Unity Ceremony is similar to the traditional sand ceremony, with our unique ceremony the couple or family combines small pieces of colored glass during their ceremony. After the ceremony, return the combined glass to us and we use it to make the final piece(s) that you have selected! Glass pieces for your ceremony usually ship in under a week, so it is never too late to add this to your wedding! Visit our Etsy Shop to Purchase!
Click HERE to see sample Officiant Scripts!
How it works:
•You start by picking your colors.
•You pick the final piece(s) that you want us to make you. (prices include shipping)
•We send you the colored glass pieces. Unity Ceremony packages includes up to 4 colors, additional colors can be added!
•You combine the colored glass at your wedding. (Clear glass vessels used at wedding are NOT included but several inexpensive clear glass options can be found at most craft, home or dollar stores!)
•After the wedding you send us back the colored glass. (cost of shipping back to us is not included, typically costs approximately $10)
•Then we make your one of a kind piece. It can take approximately 2-8 weeks after we receive your colors back for you to get your finished piece.
Click HERE for Color Inspiration!!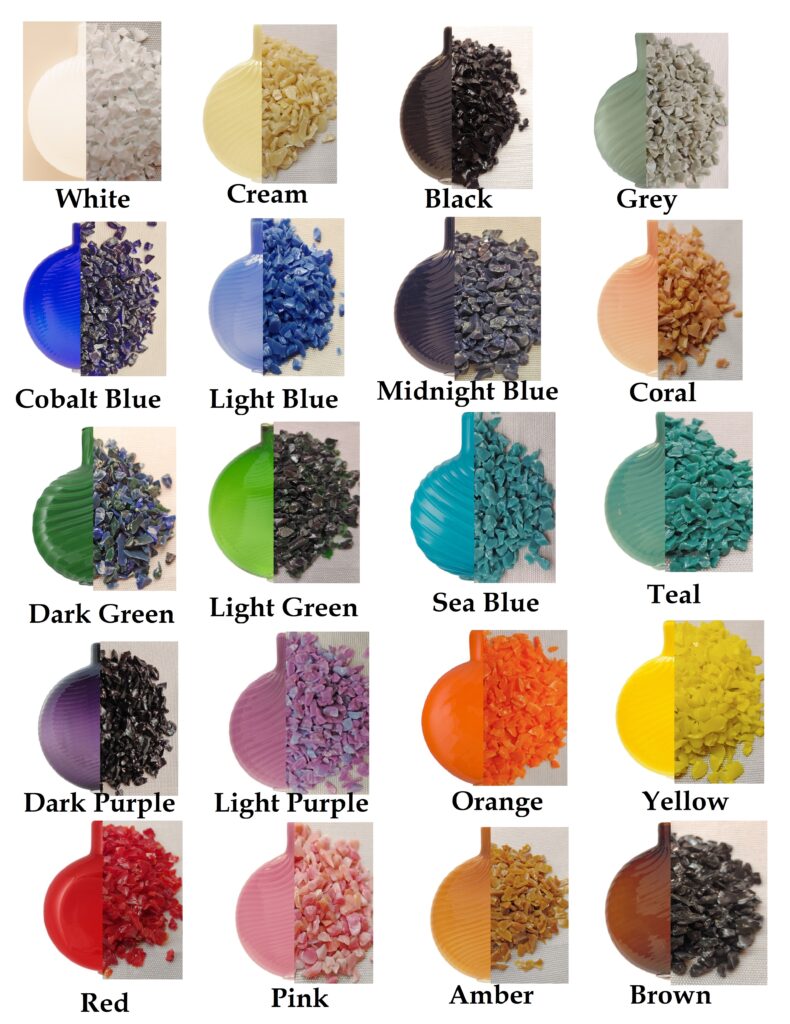 Add On Items: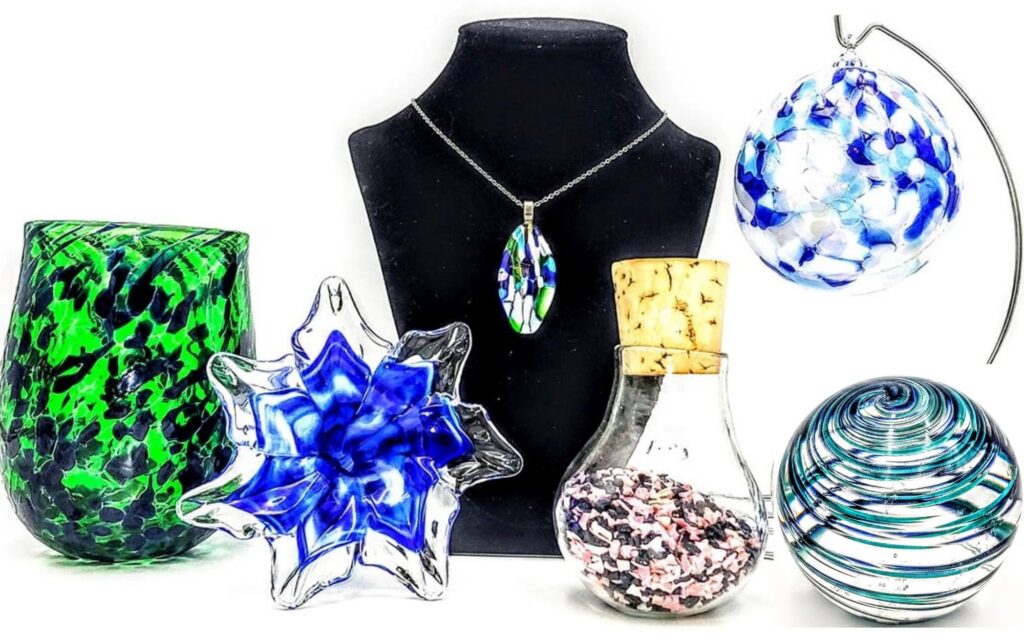 We send more glass than is necessary for making a single item, we have several "add on" items that you can purchase for additional reminders of your wedding day!
Add On Item – Ornament $25 each Approximately 4″ in diameter
Add On Item – Paperweight $30 each Approximately 4″ in diameter
Add On Item – Ring Dish $40 each Approximately 4″ in diameter
Add On Item – Bud Vase $100 each Approximately 6″ tall
Add On Item – Cork Jar $20 Approximately 4″ Tall
Add on Item – Unity Flower $50 each Approximate Length: 8″ Width: 6″
Add on Item – Stemless Wine Glasses $50 each Approx. Length: 4.5″ Diameter: 3.5″
Add on Item – Pendant $40 Approx. 1-2.5″ (Chain Not Included)